Computer Aided Design Center
Professional Design
Engineering plans have looked the same for 200 years, but the way plans are produced has come a long way. OnelloECS's expertise with computer aided design software puts us at par with national industry leaders. We use state of the art technology and provide our clients with premium construction design plans.

Time is Money
OnelloECS uses an abundance of design tools to accelerate performance rates versus antiquated methods. Conceptual plans are brought to a reality with ease, and a dynamic design file structure makes for accurate revisions while accelerating the plan review process, ultimately producing a valuable economic deliverable.

Presentation
Construction contractors are accustomed to reading design plans, whereas members of Planning and Zoning Boards are typically not. OnelloECS creates clear and descriptive displays for all professional meetings public hearings.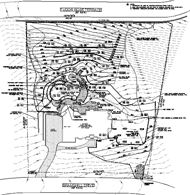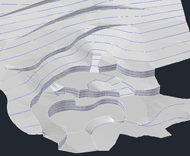 OnelloECS uses technology to your advantage.